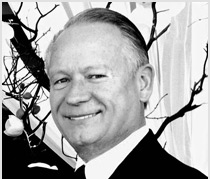 ABOUT WAYNE PAYNE
After receiving his Associate of Arts degree with top honors in Dental Technology from Pasadena City College, Wayne spent the next two years working as an in-house technician for a highly renowned, functionally aesthetic minded, dental professor. It was during this time that his passion for functional with aesthetics was born. By partnering directly with an insightful dental professor and getting to sit chair side with the patients, allowed Wayne to appreciate all dimensions in dentistry, recognizing clearly this importance. He attributes this invaluable experience, as well as his ongoing zeal for continued education, as the foundation for his sophisticated knowledge of occlusion and expertise in aesthetics that he has become known for.
Wayne continued to advance his knowledge through numerous educational sources conducted by some of the greatest masters in the field of dentistry. He credits studying under dentists like Bob Lee from Loma Linda University, the many live patient courses taken with doctors David Hornbook, Tom Trinker, and Rhys Spoors, along with master technicians Don Cornell and Matt Roberts as contributing forces behind his advancements in knowledge. Additionally, Wayne attributes the close professional friendships developed over 30 years with the numerous brilliant dentists he has had the privilege of working with as a great asset.
Many years of expanded experiences allowed Wayne the privilege to work with several product manufacturers, assisting in the design and development of some of the most desired ceramic materials and equipment on the market today.
Wayne achieved the prestigious status of becoming an accredited member of the American Academy of Cosmetic Dentistry in 2009. Wayne is proud of the fact that Payne Dental Lab is a contributor to the charitable "Give Back A Smile" program which provides dental care at no cost to victims of abuse. He also enjoys giving back by hosting educational courses in his lab sharing with those wishing to extend their knowledge and skills.
As a balance to his busy working life, Wayne enjoys spending time with his family that includes his wife of 30+ years Lori, son Tyler, daughter Brynne, and son-in-law Nate. Surfing, gardening, and traveling are also at the top of his pleasures list.
AFFILIATIONS
• American Academy of Cosmetic Dentistry
Accredited Member
• American Academy of Cosmetic Dentistry
2006 Silver & Bronze Annual Smile Gallery Award Recipient
• Southern California Dental Lab Owners Association
Member since 1979
• Loma Linda Occlusion Continuum
Dr. Robert Lee, DDS
• "Dallas Dental Solutions"
Photography Course
Dr. Gregory Lutke, DDS
• "Mastering Form, Function and Anterior Aesthetics"
Dr. Rhys Spoor, DDS
• Pac-Live
All David Hornbrook/Matt Roberts courses
• "Advancing Dentistry Through Excellence", Kois Center
Occlusion I & II
Biomechanics I
Implants: Fixed
• Live Patient Courses
Dr. Tom Trinkner and Matt Roberts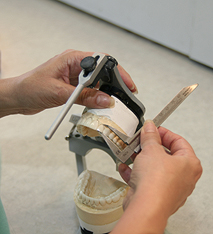 HISTORY
Payne Dental Lab, Inc. was founded in 1977 by Wayne Payne after realizing there was a great need for a lab that focused on functional aesthetics with excellent quality.
This unique Lab was originally located in Arcadia, California before moving South to beautiful San Clemente in 2000 where it serves dentists nationwide today. The new facility was built with the purpose of being a technically sophisticated, comfortable environment for producing the highest quality product, as well as a teaching facility where others could come to be further educated.
The labs small, experienced team of technicians has included Wayne's son Tyler Payne since 2001. He takes great pride in maintaining Payne Dental Lab's nationally respected reputation, and is closely following his father's footsteps technically and professionally.